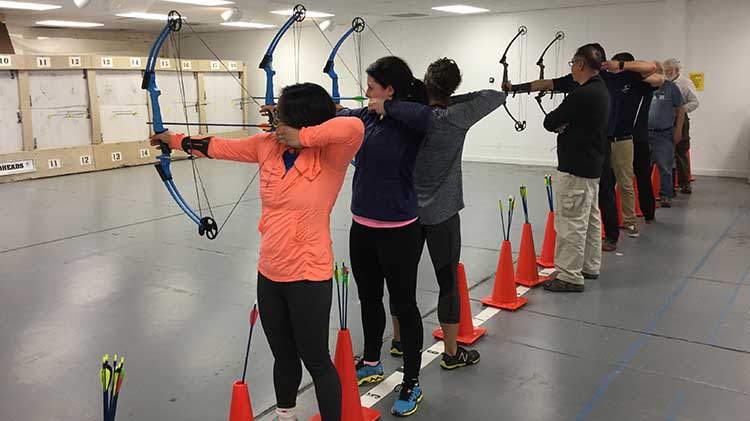 Intermediate and Advanced Archery Lessons
Outdoor Recreation (ODR) - 10155 Johnston Rd. Fort Belvoir 22060 Google Map
***Because of inclement weather on Monday, Jan 8, tryouts have been postponed until Monday Jan 15.***
Outdoor Recreation will be offering Intermediate and Advanced Archery Lessons starting Jan 22.
Tryouts will be held at the Indoor Archery Range in Outdoor Recreation on Jan 15 at 5:30 p.m. to determine the best placement for each participant.
Class participants will be selected at tryouts and will then be approved to register for the class.
Class Details:
Lessons will be held

at 6:30 p.m. on Mondays
The cost is $100 per person for 6 lessons
Participants may assist with the Intro to Archery Class that is held at 5:30 p.m. every Monday.
Class Dates:
Jan 22
Jan 29
Feb 5
Feb 12
Feb 19
Feb 26 - Graduation
Eligibility:
Active Duty and Retired Service Members
Dependents
DoD Civilian Employees
Registration Info
No registration is required for the tryouts on Jan 8. Once participants are selected for the appropriate level, they must then register with Outdoor Recreation.
Contact