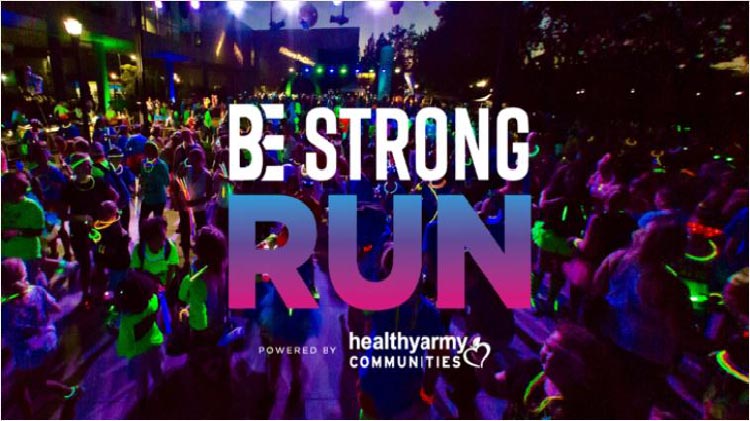 Note: This event has already passed.
Date: Oct 2 2019, 7:30 p.m. - 9:30 p.m.
Join MWR as we light up the night on Fort Belvoir. The BE STRONG Glow Run is a fun and exciting way to support a healthy lifestyle.
The Glow Run is a little under 5k. It will begin at 7:30 p.m. and will end at 9:30 p.m. Walking is welcomed.
The run will start and end at Wells Field House. Please note the following road closures will take affect.
Woodlawn Road will close from approximately 6:30 - 10 p.m. between Lambert and Gorgas/Meeres. Therefore, residents will not be able to enter/exit Lewis Village via Stevens Rd, Sitgreaves Rd, Halleck Blvd, Emory Blvd, and Duane Rd. Residents will need to enter Lewis Village off of Meeres Rd. A traffic control point operated by the DES will be located at the intersection of Woodlawn Road and Gorgas/Meeres. Traffic going through the intersection will be given priority, stopping runners safely, to ensure the residents of Lewis Village are a top priority.
Woodlawn Road will also close between Gorgas/Meeres and J.J. Kingman, as well as part of J.J. Kingman leading to the turn-in to AAFES. Finally the roads around Wells Field House will be closed to traffic during the run.
All participants will receive a short-sleeve t-shirt, a glow necklace and bracelet, and a running bib number with safety pins.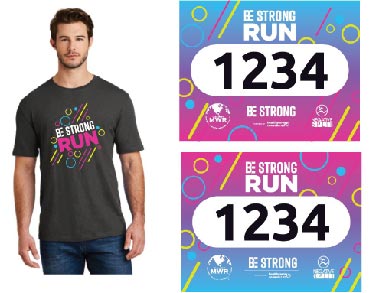 $12 VIP Pack
LED ring
LED sunglasses
LED foam sticks
Cost
Free registration for the first 250 people.
Additional participants have a $10 registration fee.
Same day registration is $15.
Free registration for those under 18.
Registration Info
Register at:
Same day registration available. Cash only.
Contact