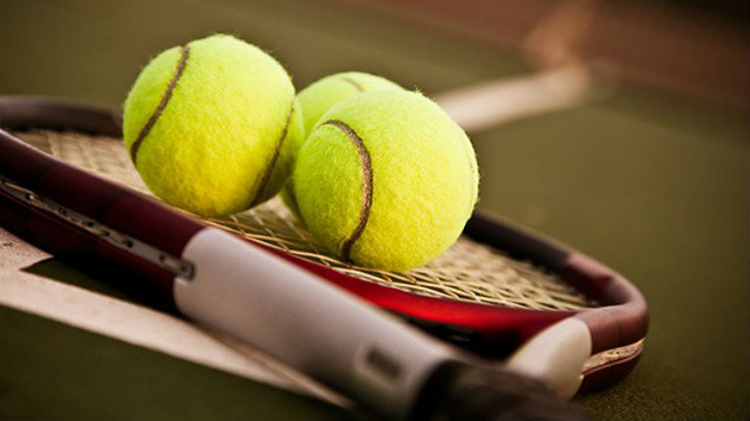 Tennis Clinics and Single Lessons
Various Locations
The Fort Belvoir Sports and Fitness Program is offering beginner, intermediate and advanced tennis clinics starting in Apr 2017.
Clinics will consist of warm-up, technical, practical, and sports conditioning segments.
Beginner sessions will be held from 5 – 6 p.m. on Tuesdays and Thursdays.
Intermediate and Advanced sessions will be held 6 – 7 p.m. on Tuesdays and Thursdays.
Sessions will be held at either the Graves Fitness Center tennis courts, 2116 Abbott Road, or the tennis courts on Gunston and 14th St.
Clinics last 3 weeks with 2 sessions a week (total of 6 sessions).
Start Dates
May 2
Jun 6
Jul 11
Aug 8
Sep 5
Single Hour "Drop-in" Lessons
Beginner, intermediate, or advanced lessons are available.
Drop-in lessons must be arranged by calling +1 (703)806-4430.
The cost is $35 per lesson.
Eligible patrons include all Active Duty Service Members, Retirees, Dependents over the age of 18, DoD Civilian Employees, and Contractors.
*All participants must be 18 years or older.
Additional information:
In the event of inclement weather, a weather call will be made at 1500. If needed, a fourth week will be added at the end of the 3 week clinic block to make up for any cancellations due to weather.
Cancellation notices must be given 24 hours in advance or the patron will charged for the session.
Pets, animals, baby carriages, strollers, bicycles, etc., are not permitted in the tennis facility except for service dogs. All service/comfort dogs will be registered with MWR prior to access.
Appropriate athletic attire and tennis shoes must be worn (no jeans, dress pants, cut offs, etc.) Shirt and shoes are required at all times. No street shoes or any shoes that will mark the tennis courts are permitted.
Personal tennis equipment must be approved by the tennis instructor.
Cost
$115 per participant for clinics.
$35 per "drop-in" lesson.
Registration Info
Participants must register and pay at Graves Fitness Center or the Body Shop. The registration deadline for each session is the Mon before the start of that session.
Refunds are offered for PCS, TDY moves and service injury/illness.
Contact