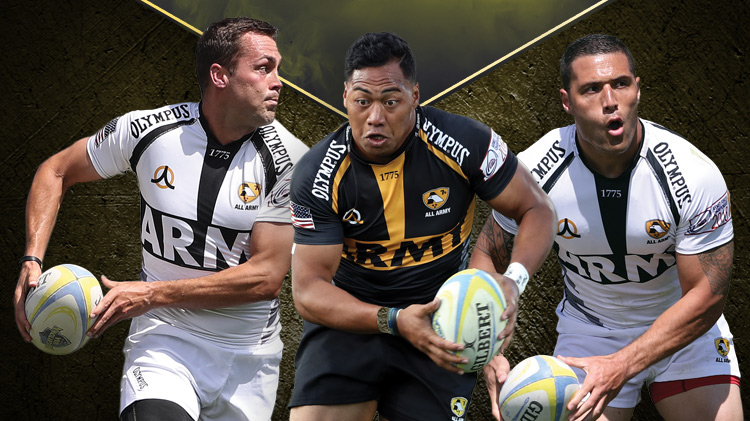 Army installations world-wide are banding together for the 7th annual Strong B.A.N.D.S. campaign in recognition of "National Physical Fitness and Sports Month" during the month of May. The Army "Strong B.A.N.D.S." campaign will run through May 31, on sixty-one locations Army-wide. Strong B.A.N.D.S. promotes physical fitness, nutrition, optimal health, and resilience by focusing on Balance, Activity, Nutrition, Determination, and Strength -- forming the acronym B.A.N.D.S. "It's all about enhancing community resiliency," said Darrell Manuel, Army Sports director and program manager for Strong B.A.N.D.S. "One of our campaign goals is to bring awareness to the number of fitness and health opportunities available to Soldiers and families."
Get your wristband at the following locations:
Fitness Center

The Body Shop

Kawamura Human Performance Center

Wells Field House

Bowling Center

Community Center

Benyaurd Indoor Swimming Pool

CYS facilities

Adaptive Sports

The Library
Fort Belvoir featured wellness events and programs:
May 12 Formation Run and Run to Honor.
Formation Run starts at 7 a.m.

Run to Honor starts at 7:30 a.m.

Location: Pullen Field.

Located behind Specker Field House, 1182 12th Street.

Dedicate your

S.T.R.O.N.G Bands

to the fallen and their surviving families.

Share your photo on social media using #RunToHonor
Sports and Fitness Classes
Fit Team Fitness Class, Tue and Thu, 6 -7 p.m.,

Wells Field House

Body Blast 4x4 Class, Mon, Wed, Fri, 9:30 - 10:30 a.m., Specker Field House.
Aquatics
Attend opening day, May 27, 12 - 7 p.m., North Post Outdoor Pool. For more information, call +1 (703)805-2620.
Adaptive Sports
Wheelchair Basketball, Wed, 1:30 - 3 p.m., Wells Field House. For more information, call +1 (703)806-5093.
Library
Take on the Story Walk Trails with different stories and routes all month long together with the MWR Library. For more information, call +1 (703)805-4244.
Cost
No Cost.
Free Strong B.A.N.D.S.