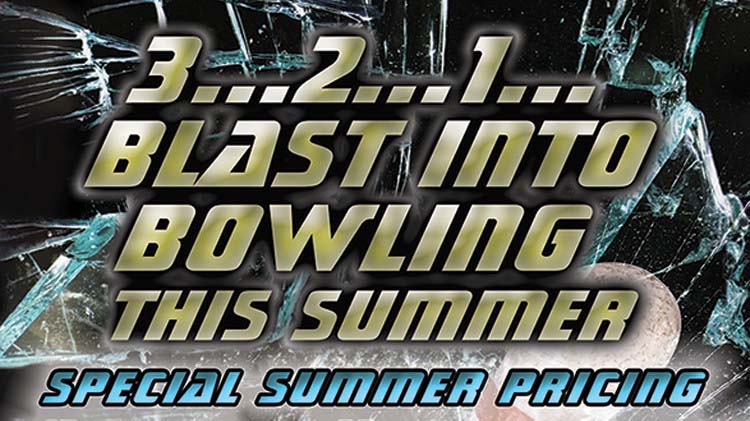 3...2...1 Blast Into Bowling Special
Bowling Center - 5975 Middleton Rd, Bldg. 1199 Fort Belvoir, Virginia 22060 United States Google Map
Pay $3 for your first game of bowling, $2 for your second game and only $1 for each additional game!
Experience the full excitement of Cosmic Blast-off Bowling!
Tuesday 10 a.m. - 8 p.m.
Wednesday 2 p.m. - 8 p.m.
Friday 2 p.m. - 12 a.m.
Saturday 12 p.m. - 12 a.m.
Please see the customer counter for full details. Offer is not valid for reserved events or league bowling. Subject to lane availability. Offer subject to change without notice.
Promotion ends Sep 6.